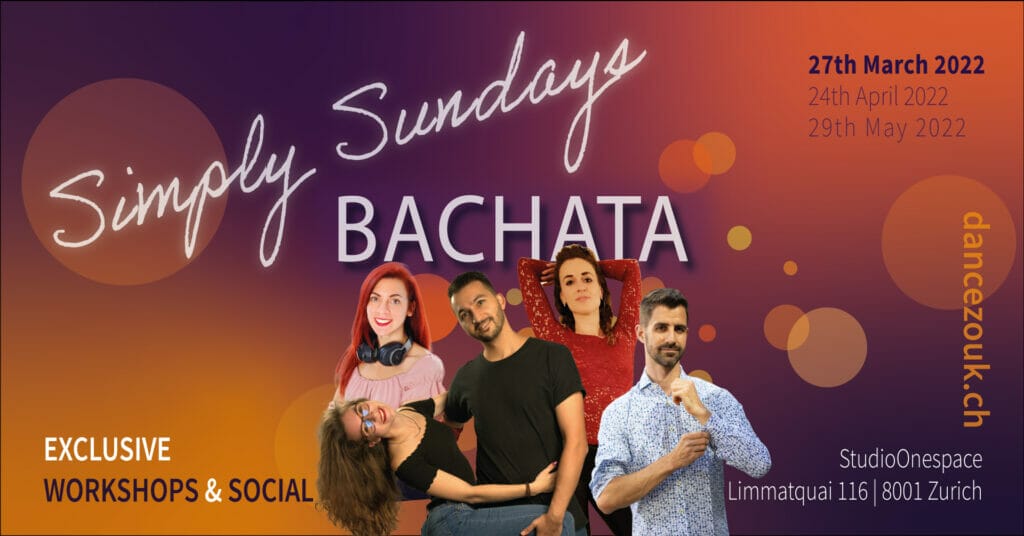 Simply Sundays – Bachata – March
Welcome to Simply Sundays – Bachata! Want to learn some new moves and dance for hours but still get home in time for a good long sleep before work on Monday? We've got you covered! You're warmly invited to our cosy Sunday afternoon bachatita. Learn all afternoon and dance all evening! We offer exclusive workshops with limited places so you can receive maximum attention and details from our guest teachers. Then relax with a drink or two into our early evening social and dance and enjoy with friends!
STUDENTs & DANCEZOUK MEMBERs use discount code "studis"
SOCIAL ONLY tickets now available. Come and enjoy our beautiful rooftop terrace together with us!
Hourly Schedule
Sunday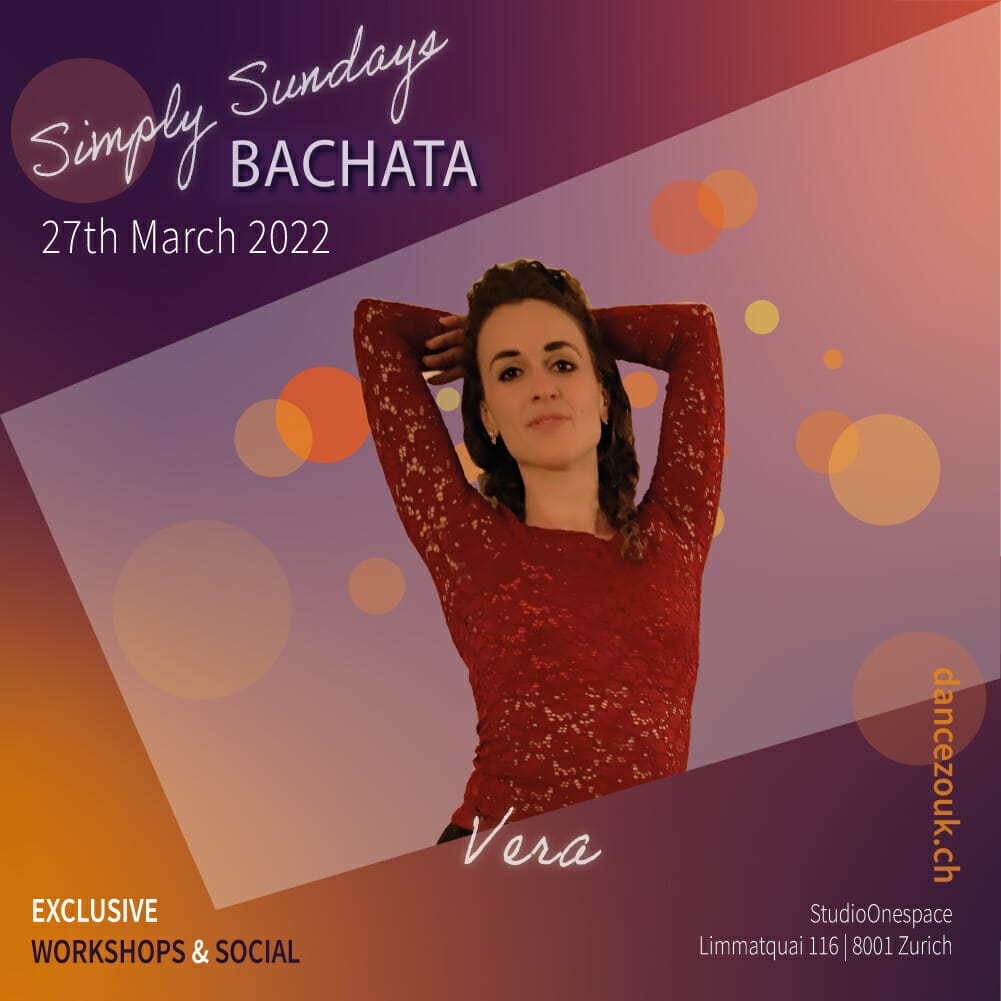 Vera
VERA is a passionate dancer from Konstanz. She took her first dancing steps in Salsa 14 years ago in a small restaurant in Marbach and hasn't stopped dancing since. She dances Bachata, Salsa Cubana, Mambo and Kizomba. After moving to Stuttgart she joined a Salsa company, performing often with the show group. Vera was assisting Salsa classes for some time before she also began to teach Bachata workshops, including Ladystyling workshops. In 2019 she started to specialise in Bachata Sensual and would start happily passing on styling and technique elements to enthusiastic followers, which she has gained from years of dance experience. Vera is particularly known for her sensual dancing expression with soft arm movements. FOLLOWER SOLO, the focus will be on building up the technique of the basics and combining this with selective arms movements with style. You will also learn how to turn safely while dancing without losing your balance. These elements will then in the end be put together in a short combination in the typical style of Vera.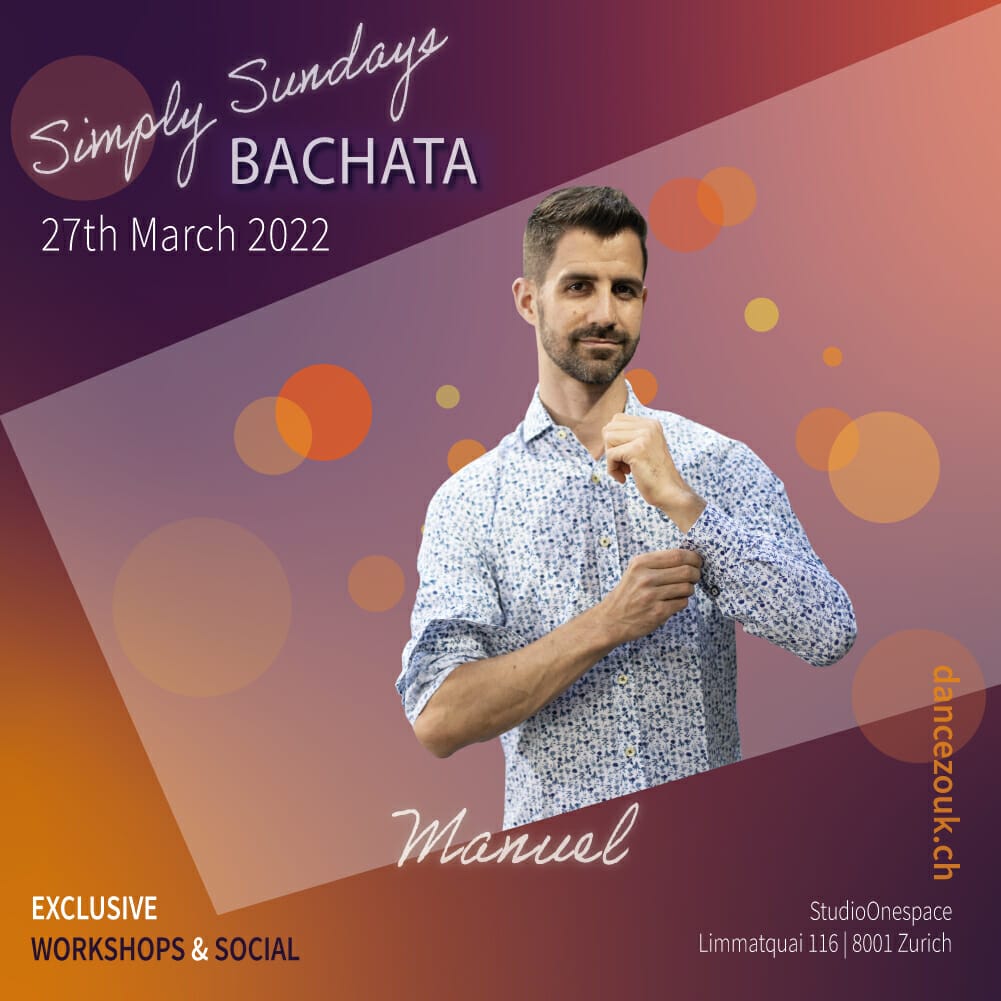 Manuel
Manuel has been a dance teacher for more than 12 years. He started with Salsa (all styles) and traditional Bachata, then later Bachata sensual and fusion. Currently he leads his own dance school "Zoukessence" for Brazilian Zouk together with his dance partner Debby. He focuses on dance technique in partnerwork for leaders as well as followers. His passion for Bachata is never-ending and he is a teaching team member at the dance school Bachavolution in Zürich. LEADER SOLO: We'll be working on body language, because the better you dance, the better you lead! So get ready to dive into dance technique for steps, hips and the upper body. Learn to understand your movements and use them to lead your partner. In the end, the movements will be combined with some smart styling for a cool and fresh angle on your dancing.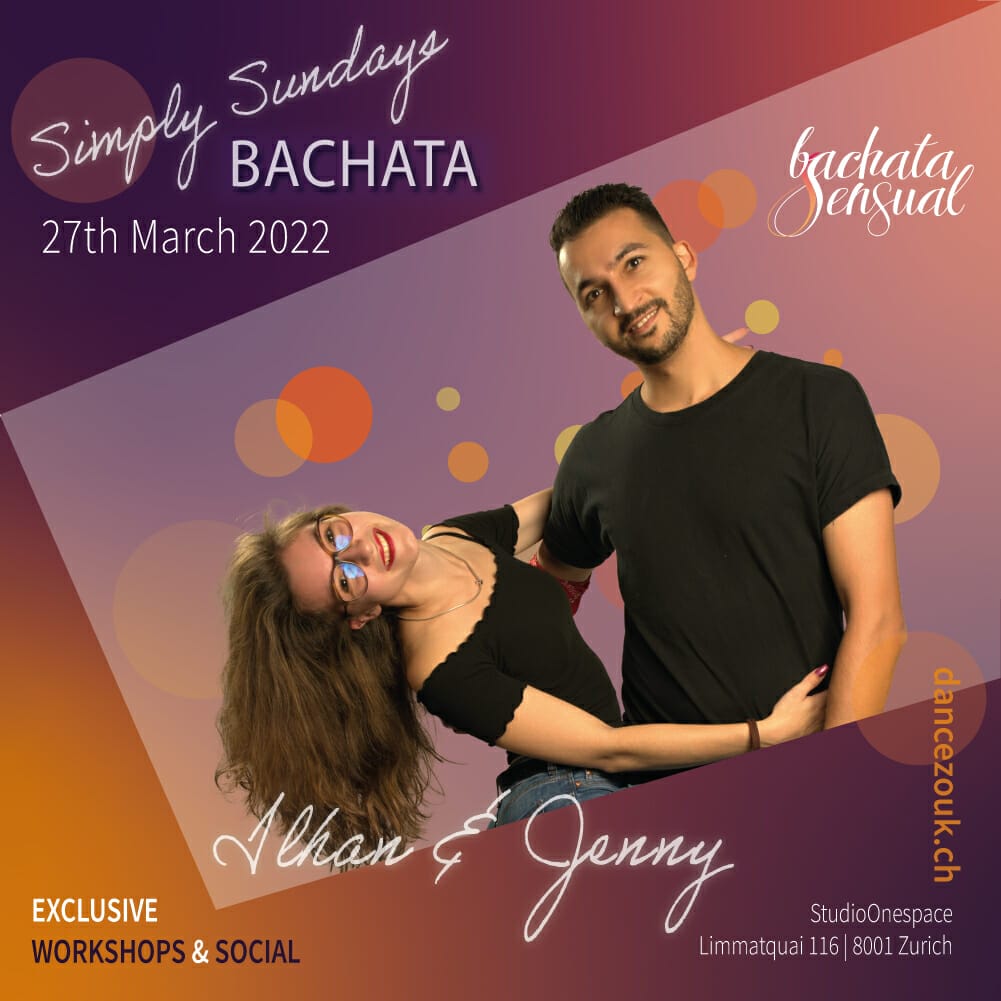 Ilhan & Jenny
ILHAN & JENNY. They started to learn Bachata Sensual with Kiko and Christina and have been dancing it for five years. In the summer of 2020 they took part in a Bachata Sensual teacher training course and received certification by the creators of Bachata Sensual, Korke and Judith. Since then they have been official Bachata Sensual instructors. They love to share their passion and knowledge with students. PARTNERWORK on CAMBRÉS. Cambrés are often a cause of injury and back pain after an evening of dancing. In the workshop it will be explained how to lead cambrés correctly and how to protect yourself from injuries.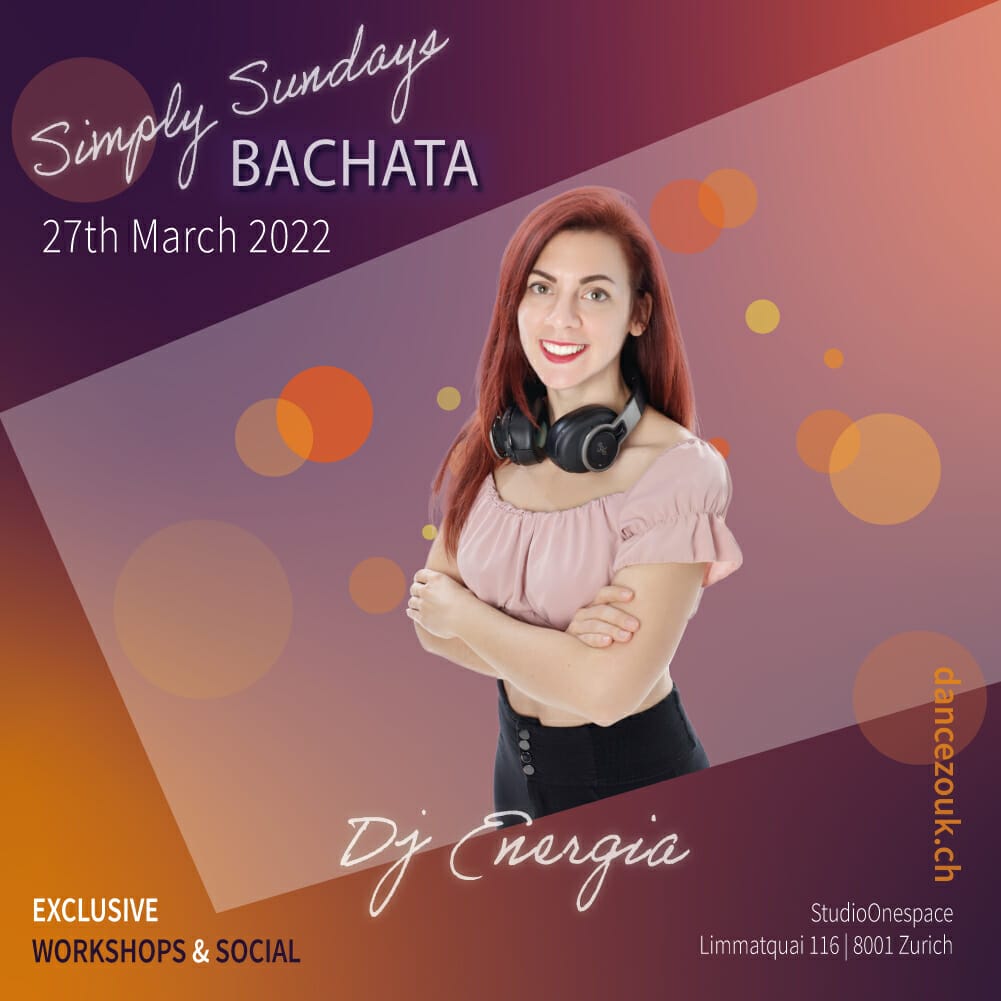 Dj Energía
Coline (aka DJ Energia) is a French-born DJ currently based in Switzerland who started her dancing and mixing journey in the USA. Her favorite styles include Bachata, Salsa, Brazilian Zouk and Kizomba. She has played in many places, including well known events in Basel, Bern and Zürich, as well as abroad in France, Germany, the UK, USA and Mexico. She will bring the best modern and sensual sounds to the dancefloor!