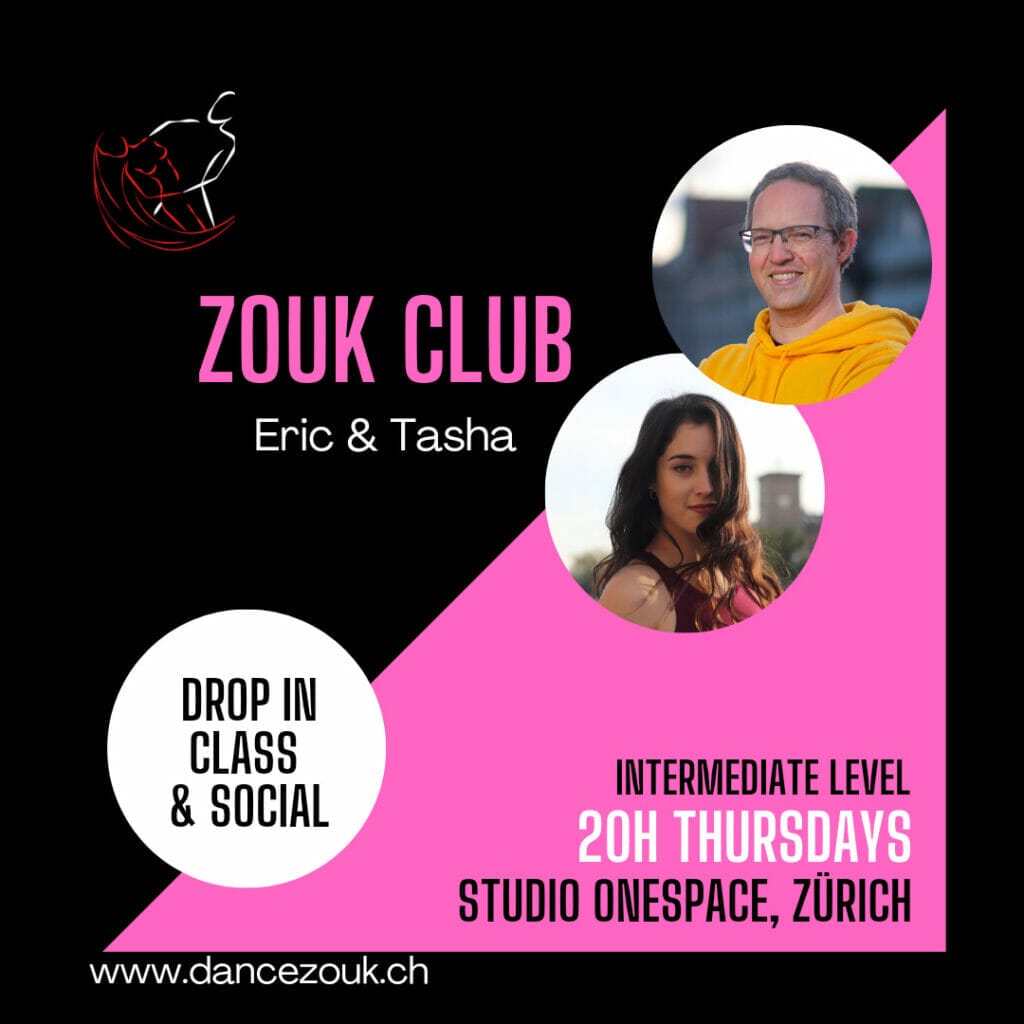 ZoukClub (Intermediate) Thursday
ZOUK CLUB the place to enjoy, socialize and still learn new cool moves. Let's dive together into connection and musicality and learning how to melt body movements with your basic steps to create new combinations. Unravel the magic flow of Zouk and spend quality time with your dance friends! You can join this class after completing our Zouk Improvers (L3) Course at DanceZouk or upon recommendation from one of our Zouk teachers.
This class is possible to join as a drop-in!!